The ultimate car wash door solution.
Eliminate costly maintenance and increase the profitability at your car wash. Wash Guard doors are built with corrosion resistant materials and are designed to break away and reset automatically if impacted.
Easy to integrate with your wash bay.
Our Wash Guard car wash doors fully integrate with your operation sand safety systems to provide a seamless experience for you and your customers.
Stay up and running to maximize productivity.
Fiberglass wind bars yield to direct impact without permanent damage. In addition, they do not rust or corrode in wet applications.
Built to last design minimizes downtime.
Design includes stainless steel & aluminum header components, aluminum side guides, fiberglass wind bars & chemical resistant vinyl panels.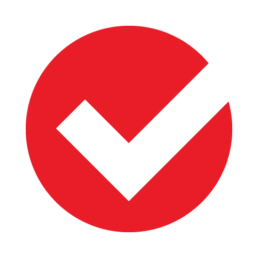 No problematic cables, wheels, springs or counter-balance systems. Our doors stay up and running longer, keeping operations a breeze.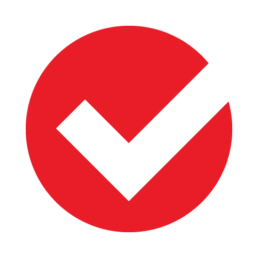 Our doors stand the test of time featuring welded seams on door panels, corrosion-resistant materials, break away design & an IP65 Motor.
Deliver an Elite car wash experience.
Our Wash Guard Elite door fully integrates with your operations and safety systems to provide a seamless experience. Combined with customizable panels & the Goff's standard features package, it's the perfect start-to-finish feature for your car wash experience.
Door travels at 36″/sec, up to 120 cycles/hour.
Intelligent Control System comes standard.
(2) sets of IP67 through-beam photo eye safety sensors.
Aluminum door guides with integrated heating elements.
32oz vinyl ordered to match your brand or building.
(3) vision panels and (2) NEMA4 push buttons.
Sustainable, reliable, and customizable.
Our Wash Guard Plus door takes commands from your operations & safety systems for easy functionality. Wash Guard plus features vinyl colors to match your brand, and a design built to last.
Door travels at 28″/sec, 40 to 120 cycles/hour.
Relay Control System comes standard.
(1) set of IP67 through-beam photo eye safety sensors.
18oz vinyl ordered to match your brand or building.
(2) vision panels and (1) NEMA4 push button.
2″ Deep Aluminum side guides are resistant to rust or corrosion. They are durably designed to last for years to come at every opening in your facility.
Durable fiberglass wind bars can bend if impacted without taking a set. In addition, they keep your door securely in the opening in cases of pressure or wind.
All Goff's Mesh, Vinyl, or clear PVC door panels feature welded seams, resist UV rays, and are rot, tear, and mildew resistant.
Goff's doors come standard with premium features.
Goff's durable car wash door comes with our standard features package at no additional cost:
1. Full Width Header Cover
2. Auto-Reset After Impact
3. Auto-close Timer
4. Full-Width Window
5. Easy-to-Replace Panels
6. Fiberglass Wind Bars
Achieve maximum capacity at your wash bay by incorporating Goff's Curtain Walls in your wash bay area. Our vinyl curtains allow you to separate wet, messy wash down areas from the rest of your facility without having to build costly walls. Moreover, for your various wash bay projects, our Curtain Walls give you the separation you need, while still allowing full vision to the rest of your facility with their clear vision panels.
Intelligent Control System
Goff's advanced Intelligent Control System (ICS) features a PLC and VFD in a NEMA4X enclosure to maximize available integrations & functionality. In addition, this programmable system is compatible with a variety of voltage/phase inputs and features.
VFD motor controller to maximize efficiency & longevity of motor.

Programmable logic controller interprets multiple sensor and switch inputs.

Ships assembled and pre-wired in a NEMA4X enclosure. As a result, simplifying start-up.
Goff's basic Relay Control System (RCS) features a relay logic board in a NEMA4X enclosure. As a result, it interprets sensor and switch signals and control your door, available in a wide range of voltage/phase inputs.
Ships assembled and pre-wired in a NEMA4X enclosure. Therefore, simplifying start-up.

1 or 15 second auto-close timer intervals, up to 4 minute maximum.
Goff's IP65 VFD controlled direct drive motor is an air tight, waterproof system that provides a reliable drive system. Moreover, it features a wide range of functional options and requires little maintenance, maximizing up time.
Download our Control Systems Brochure
Want more info on Goff's proprietary control systems? Download our brochure to compare our control systems to find a perfect fit for your facility.
Download Brochure
Every space is different. Make sure your door is the perfect fit.
Heat tape for aluminum tracks to eliminate ice buildup in colder months. Available only for Elite.
Operate your door remotely from forklifts & vehicles to maintain productivity.
Easy operation in close proximity for pedestrians, forklift, and vehicles drivers.
NEMA4 rated push button station available for outdoor or moisture-prone areas.
Custom colors available on request for Wash Guard Elite:
Custom colors available on request for Wash Guard Plus:
Door is mounted directly onto the face of the wall around the opening.
Mount your door over an existing bay door with stainless steel projection brackets.
Add a door opening to your curtain walls with our free-standing door support frame.
Goff's line of wash bay doors is built with variety to fit any application in your facility. Each custom car wash door includes Goff's best-in-class warranty and exceptional customer care & tech support, delivered fast with our industry-leading lead times.
Choosing your door:
Things to take into consideration when choosing the right car wash door for your facility include: traffic type, door size, environment of the application, and sensor & building systems integration needs.
Goff's doors are available in a range of speeds and sizes. We offer the Wash Guard Elite which travels at 36"/sec (120 cycles/hr). Similarly, we offer the Wash Guard Plus which travels at 28"/sec (40-120 cycles/hour). Whether you prefer top of the line or simple options, you'll find a door that fits your needs. Even in harsh chemical or wet environments, our wash bay doors maintain access & maximize efficiency. With doors available up to 14'x14', Wash Guard doors are a great choice for any opening at your car wash.
Our wash bay doors come standard with proprietary Goff's control systems. These systems integrate with a wide array of sensors, building control systems, and security options to outfit your facility. Whether you're interlocking doors to prevent cross contamination, or installing additional fire safety features, Goff's doors have you covered.
Custom options:
Goff's line of custom industrial vinyl doors feature a variety of colors and material options for door panels & headers. Take your company branding to another level by creating an appealing appearance, boosting company moral! Moreover, with up to 10 or 15 color options, you can customize panels to draw attention to the door. On the other hand, you can choose colors to compliment your building colors.
In the same vein, panels are easily replaceable in case of damage. There is no need to replace the entire door. Instead, replace the individual panel that is damaged. These are affordable and quickly shipped as needed.
Check out the Download tab for more information on everything door related!
Goff's offers a best-in-class warranty package for the Wash Guard series from failure in normal use for a period of 2 or 3 years depending on your model. Additionally, this warranty includes all parts and labor as approved by Goff's tech support team to keep you up and running.
Fastest Industry Lead Times
With the industry's fastest lead times, you can have your complete Wash Guard Door System installed and active to provide maximum efficiency at your facility in no time. Therefore minimizing downtime & maximizing productivity.
Customer Care & Tech Support
The Goff's customer care & tech support team is available to answer any questions you have about your Wash Guard Door making sure you not only get the most out of your investment, but ensure it runs smoothly for years to come.
Ready to optimize your car wash with the ultimate solution?
Click below to get a quote on our Wash Guard car wash doors with the options you need to maximize efficiency and work flow at your wash bay area.
Request a Quote